2020 hasn't been the easiest year… many businesses closed their doors following government guidelines, applied new social distancing methods and worked remotely. This continues throughout the first Q1 of 2021 and with a bit of luck, companies may be able to resume back to a normal working environment later on in the year. Nevertheless, for now, businesses must remain focused to overcome challenges and must have the ability to quickly adapt to fast-moving advice. We will be updating you on our latest achievements, our new product releases and how we can help your business throughout 2021.
Becoming a Titanium Partner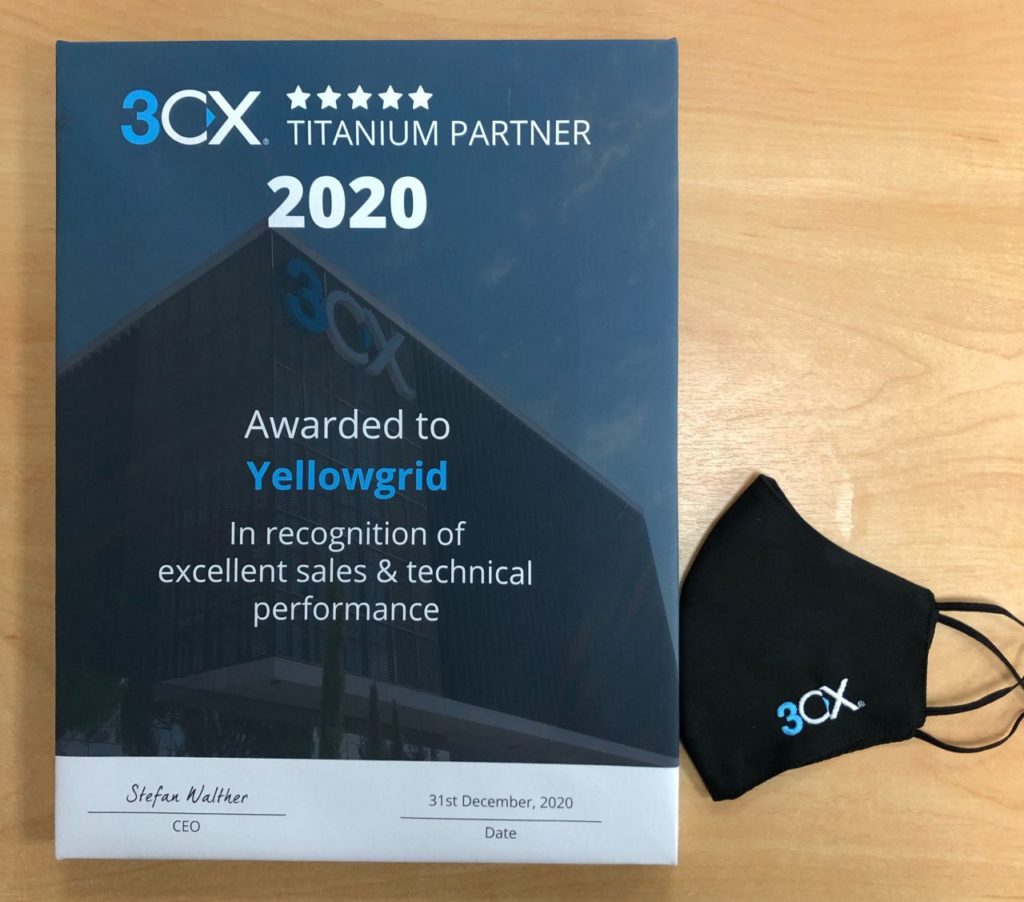 What an excellent start to 2021! We are proud to have helped many 3CX Partners, as their 3CX Solution Providers over the past months face new challenges that the pandemic has thrown at us. We are focused to continue helping those companies adapt to new realities with our products and services throughout 2021. We couldn't have done this without our dedicated, hard working team 🤝
Helping 3CX Partners
3CX has evolved into a fast-growing and well known PBX vendor. 3CX is used globally to help businesses connect and collaborate from anywhere and has become widely used during the pandemic. The PBX has been built for remote working. Users can take advantage of it's easy to use and hassle free video conferencing tools, presentation tools and live chat tools.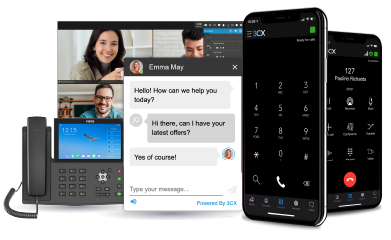 Yellowgrid's main focus as a 3CX Solutions Provider is ensuring our 3CX Partners gain knowledge and confidence surrounding 3CX products. We offer:
Advice and guidance to partners
API integration for swift 3CX licences purchases
5% discount on Fanvil products when purchased alongside a licence
Help promoting 3CX services. We provide video branding for helpful how-to videos, which many partners have taken advantage of.
If you're a 3CX Partner and want to find out more, please head over to our 3CX page where you can browse all of our offerings.
New Products
Fanvil's new i Series Indoor Stations are now available for our resellers to purchase. These new innovative products can be applied in different environments to easily achieve remote access control. They work seamlessly with Fanvil's door phones and intercoms regardless of whether or not they support video. Check out the latest information regarding these products here.
We also have some exciting news… our development team have been designing a new portal for our resellers and partners. This portal will be available for usage within the next couple of months. Here at Yellowgrid, we value customers' experiences, a reason why this portal will has been implemented to create transparency of stock and allow ease of ordering.
Here's to a sucessful 2021
We would like to wish you all Happy New Year and thank you for being a great customer. We look forward to working with you all throughout 2021.
Other blogs you may find useful: