The Fanvil H3 Hotel IP phone is a smart, affordable phone equipped with full functions to deliver excellent hospitality services. The phone has two colours available (white & black) and has 6 programmable keys for service hotline such as housekeeping and food. It also features hotel considerate services such as morning calls and voice messages. The Fanvil H3 has superb voice quality and a fresh appearance. For more product information please take a look at the phones datasheet and user manuals.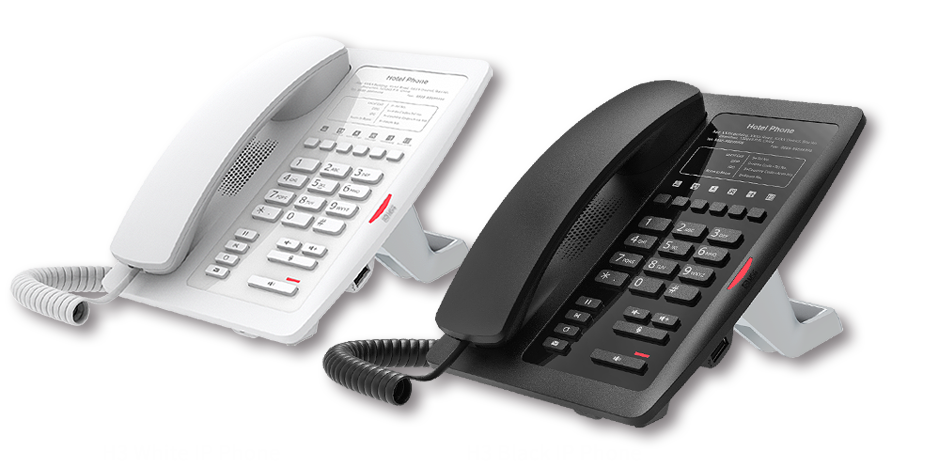 The process and costs
The Fanvil H3 has a removeable faceplate that is intended to be customised for the hotel where it will be deployed. The faceplate can be any colour, the hotel's logo will be printed on the faceplate along with any custom icons and words.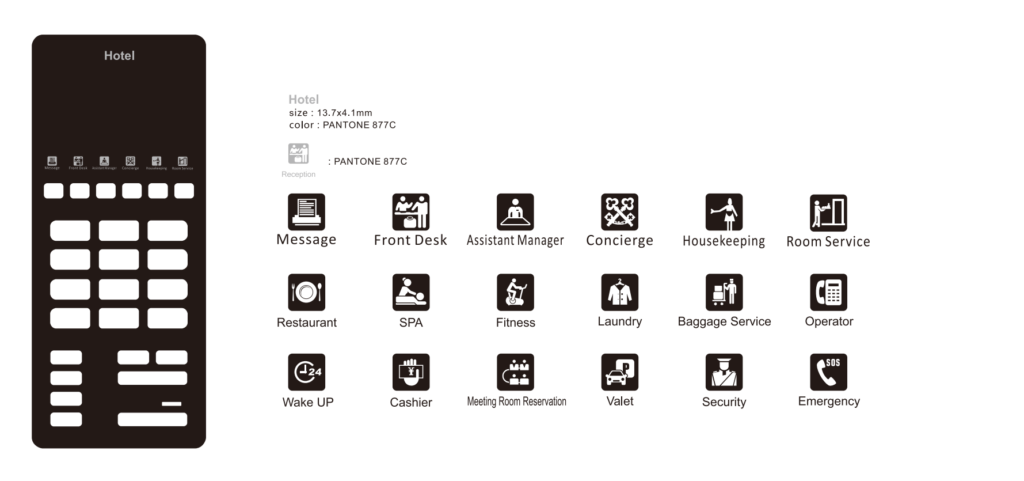 Typically there is a lead time of two weeks for manufacturing and delivery once the final proof has been approved. For any single order over 200 units, this custom printing will be done free of charge. For any smaller quantities, there is a one off fee of £200 to produce these faceplates.
If you're wishing to place an order, please complete the customisation form below and send to sales@yellowgrid.co.uk.