3CX allows users to easily configure their call forwarding rules ensuring customers aren't left unanswered.
Directions
3CX status feature – from the web client, you can choose your status by selecting the status on the top right. Here you will find five statues that can be easily configured to manage incoming call flows to your extension. The same applies to smartphone apps such as the 3CX Android App. Simply select the status indicator in the upper right corner. To select the status from an IP phone you need to enter *3 then a number from 0-4 according to the desired status. For example to choose the DND you need to enter *32 and a voice will confirm the status selected. To return to the available status type *30. On the 3CX Management Console, you can replace the code *3 with another by accessing 'Settings' then 'Dial codes'.
Customise status settings directly from the Web Client – On the Web Client, you can customise the behaviour associated with each status. This is all thanks to the flexibility of 3CX. Access 'Settings' then 'Call Forwarding' to choose how incoming calls are managed when the extensions status changes. This can also be configured for external and internal calls.
Set status temporarily– The set status temporarily feature allows you to schedule a status change. If this is set, you will not need to change your status back to available. 3CX will do this for you.
Customise the name of the 3CX staus– Did you know that customising your name on 3CX can be easily achieved from the app or web client? Administrators can also change the name of the last two statuses for all extensions by accessing the 'Settings' then 'General' section on the 3CX Management Console.

Yellowgrid are 3CX Solutions Providers, supporting 3CX Partners. For those 3CX Partners affiliated with Yellowgrid we are happy to customise any of our videos with your branding.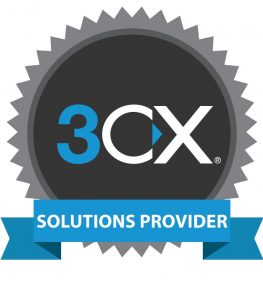 Choose us as your 3CX Solutions provider. If you wish to find out more you can book a FREE 3CX consultation – sales@yellowgrid.co.uk | 03330144340