We are pleased to add the Fanvil ITSP (white labelled) devices to the Fanvil portfolio. There are three Fanvil phone models that are available to be customised so they are branded with your logo. If you're interested in these ITSP devices, take a look at the phone models available below: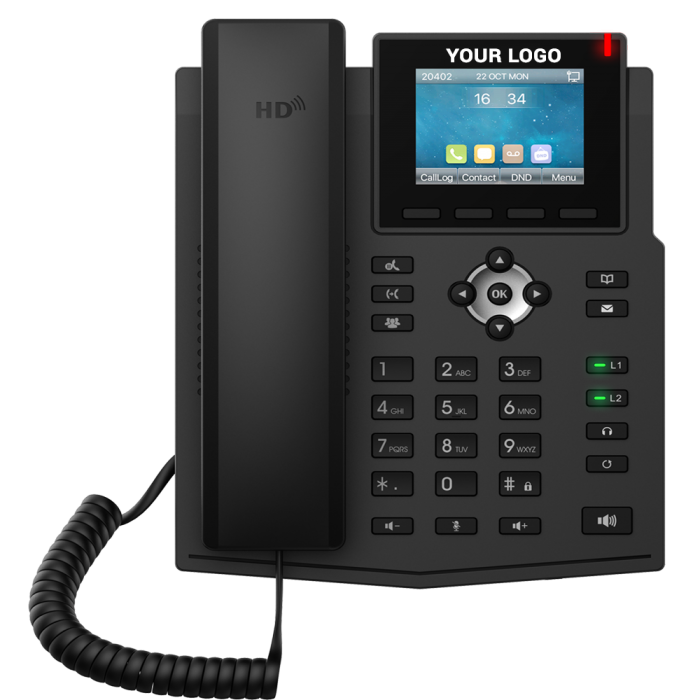 The Fanvil X3SG-ITSP takes entry-level IP phones to the next level. This device comes with a 2.4 inch main colour-screen, offering a smooth user experience at an extremely cost effective price! It has 2 SIP lines, HD voice, a smart phonebook, phone hotspot and supports EHS wireless headset. This device enhances productivity in both small and large office environments and now we are offering this device white labelled. What's not to love?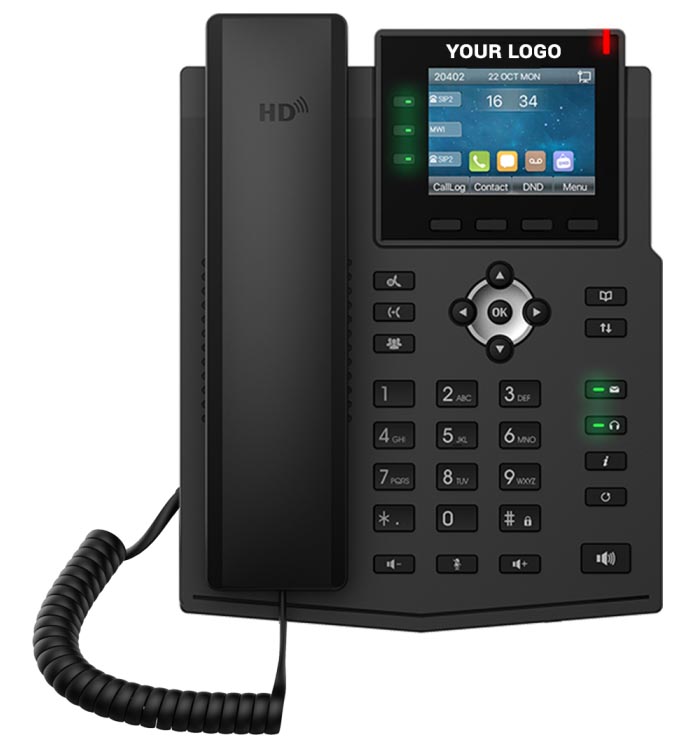 The Fanvil X3U-ITSP is an entry-level-IP phone equipped with all the necessary VoIP features to provide a convenient experience for users at an affordable price. The device has a 2.8″ colour-screen with 6 SIP lines, 3 DSS Keys, EHS and Gigabit. The device also has 3-way conference, SIP hotspot and HD audio on the speakerphone and handset.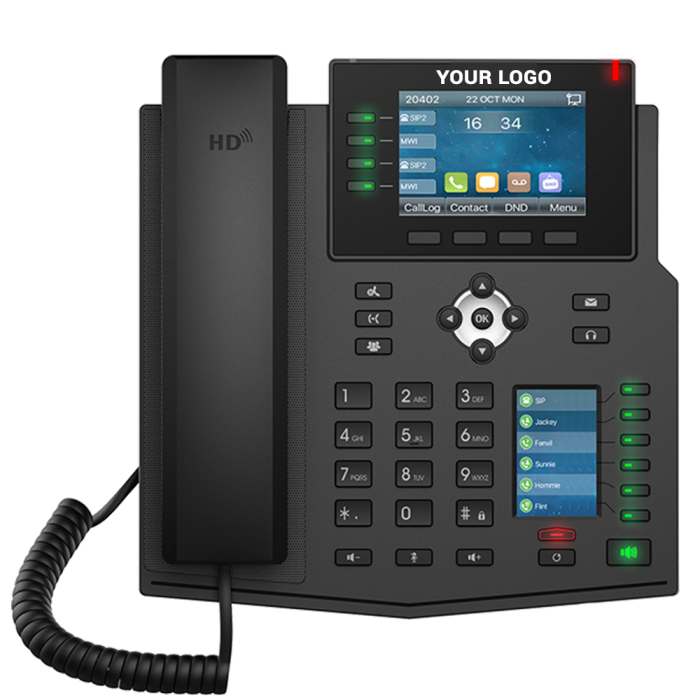 The Fanvil X5U-ITSP is a high-end IP phone. It has a 3.5″ colour-screen with 4 DSS keys on the main screen and an additional 6 visible DSS keys on the 2.4″ side colour display. The phone has a total of up to 30 DSS keys and has 16 SIP lines, 3-way conference, SIP hotspot and supports EHS wireless headset. In addition, the Fanvil X5U-ITSP comes equipped with built-in Bluetooth and supports Wi-Fi connectivity (via a Wi-Fi dongle).
The Process & Costs
These devices have a cut out towards the top of the phones screen. This is where the customised logo plates are attached. The X3SG-ITSP and X3U-ITSP have the same size logo plates. The X5U-ITSP phones logo plate is slightly larger.

There is a one off cost of £100 to produce 500 logo plates with your logo. If you want to have the option to sell all variants it would be £200 for both sizes. The idea is that you hold these in your stock and apply the logo plates to the phones upon receipt.
Once you have these logo plates you can buy the ITSP (white labelled) phones with no minimum order quantity, making it the perfect solution to enhance your brand. Simply add your own logo to the Fanvil ITSP devices at your own pace or we can hold your stock and apply the logo plates at the point of dispatch (fee of £1.00/phone to manage this process).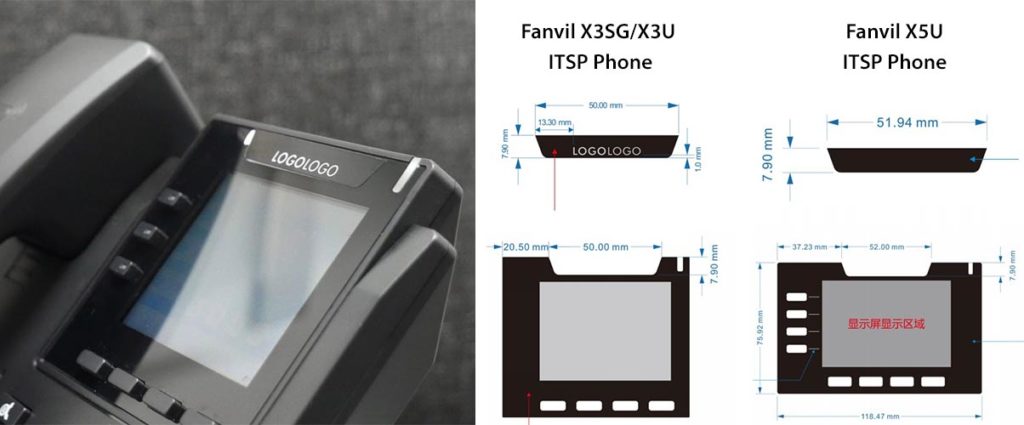 All we require is a high resolution logo in order to produce a draft for your approval. The physical phone, the phone firmware, box and paperwork all displays the generic words VoIP Phone rather than Fanvil.

Contact sales on 03330144340 or email sales@yellowgrid.co.uk to find out more.
Other blogs that may interest you…